Unlimited Colouring Art
Documentation
Getting Started
There are two main components to Unlimited Colouring Art – the Generator, which generates colouring images and saves them to the 'Templates' view, and the colouring itself. Operating the generator can be as simple as clicking 'redraw' which by default will generate a random template for colouring, and then clicking 'Save', entering a name and saving the image. Clicking the 'Settings' button presents finer controls which allows you to choose a style of template to generate and some common settings including complexity, which controls whether the images generated are simple or more complex and the maximum/minimum line width which controls how thick the lines of the art will be.
Using the colouring view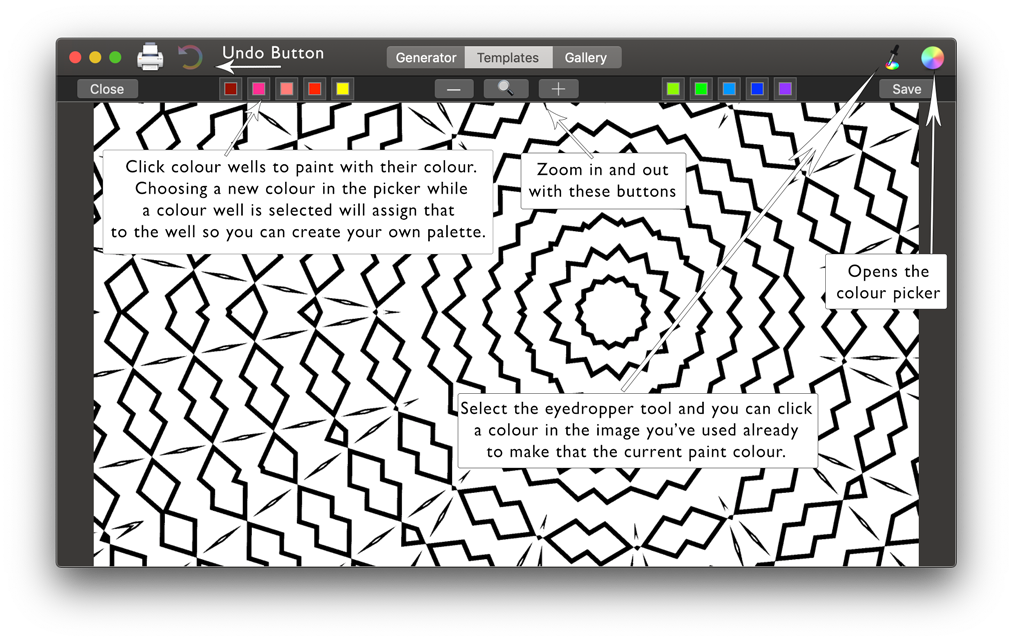 Simply click on where you want to apply the currently selected colour. You can use the eyedropper tool or right click/ctrl click anywhere on the image to pick up the colour at that point and reuse it.
Managing Files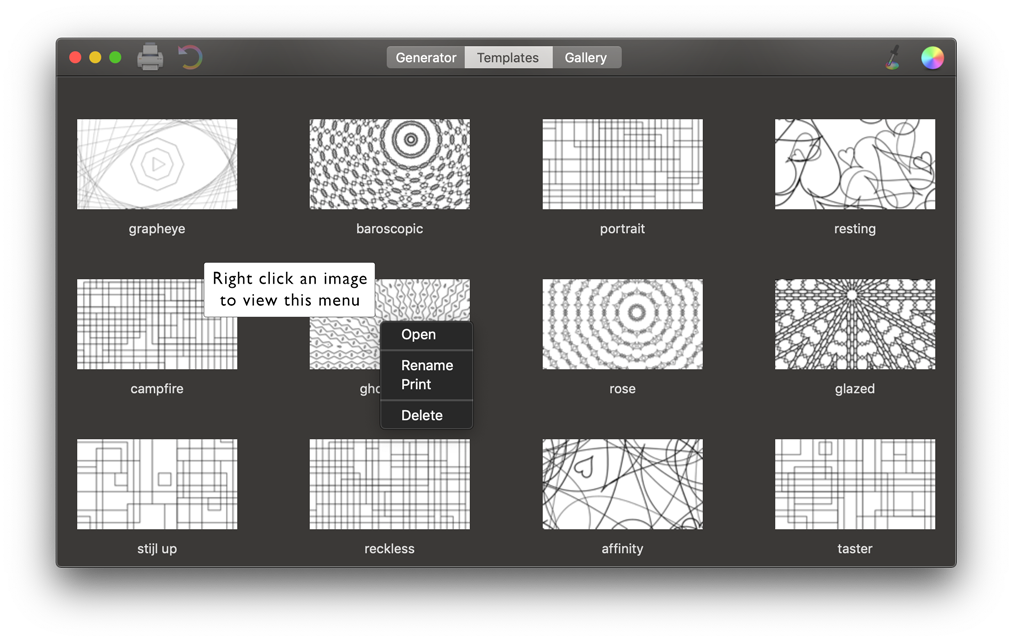 Right click/ctrl click images in the Gallery or Templates sections to access the option to rename or delete your images.
If you don't find what you're looking for here, please ask questions in the forum